VAT registration in Ruse, Bulgaria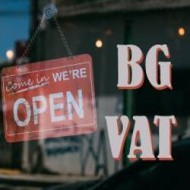 Quick VAT registration in Ruse, Bulgaria with a valid VAT number of companies and individuals at reasonable prices.
Еvristika Ltd makes all types of VAT registrations in Bulgaria.
VAT registration starts after the person who is required or is entitled to be registered submits a registration application to the competent tax office in Ruse.
If you wish to register for VAT, Euristika Ltd will register your company. First a Power of Attorney is required, then a VAT registration application is filed.
The VAT registration application must contain the grounds for registration. It shall be accompanied by documents specified in the Regulations for the application of the VAT Law.
Within 7 days of receipt of the application, the tax office in Ruse, Bulgaria, shall check the grounds for registration.
Within 7 days of the completion of the tax inspection, the tax office in Ruse Bulgaria issues an act whereby it grants registration or refuses to grant it specifying the reasons for it.
Therefore, within 14 days, you will receive the registration document. Of course, we will do our best to succeed earlier.
The date of VAT registration shall be the date of issuance of the registration document.
The tax office may refuse VAT registration when, the person:
can not be found at the correspondence address indicated by the latter in conformity with the Tax/Insurance Procedure Code;
has changed its correspondence address without notifying the authorities in conformity with the procedure provided for;
systematically fails to fulfill its obligations under this Law;
has public obligations whose total value exceeds the value of its assets, reduced by its obligations;
fails to specify an email address for correspondence for a period longer than three months after the notification obligation;
fails to present or to provide access to the original accounting documents issued or drawn up by the latter, when required by the revenue authority, unless the documents have been lost or destroyed and the person has notified the revenue authorities.
These conditions may serve as a basis for the deregistration of a company registered under VAT.
An e-mail address for correspondence is required. Usually, this is the e-mail address of Еvristika Ltd.
If you wish you can add your e-mail address. In case of change of the electronic address, the person shall inform the tax office in Ruse within 7 days.
In addition to an email address, a physical address is required. Usually, this is the physical address where the office of Еvristika Ltd is located.
When you need an accredited representative, we will assist you in this type of VAT registration.
What can you get from a VAT registration? A lot or quite little. You may lose.
We are here, in Bulgaria to help you increase your profit. Therefore, you will not lose as long as you follow our advice.
If you would like to apply for registration in Bulgaria, please fill out this form.