Customer Schedule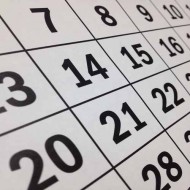 Evristika Ltd performs monthly accounting services. For that purpose, brief guidelines to customers with foreign ownership in capital are prepared. They are included in their accounting service agreements.
What is most important?
1. General provisions
1.1. The processing of documents for the previous month is performed during the following month.
1.2. Documents are different for each business. Please enquire in advance with Evristika Ltd what documents you should prepare and send.
1.3. It is your obligation to check you counterparty in the VIES system on the date when you issued the invoice to them.
1.4. Always keep and submit to the accountant the documents for paid fees on Danube Bridge or another place where the border of Bulgaria should be crossed.
1.5. Foreign legal requirements are not identical with Bulgarian ones. Regardless of the fact that our countries may be member-states of the European Union, substantial differences in the laws are admissible.
1.6. Book a date and time for your visit so that you do not interfere with the work with another customer. If you pay a visit without a booking you will have to wait.
1.7. Evristika Ltd is entitled not to undertake commitments on the days-off and on official holidays without prior notice. In extraordinary situations you may rely on assistance at any time.
2. Delivery of documents and payment of subscription services
2.1. The delivery of all documents for the previous month shall be within a period of up to 7 days of the following month. Every delay after such period may lead to termination of the agreement with Evristika SRL and fines pursuant to the legal requirements. A delay in submission of documents is admissible up to the 10-th day if there are objective reasons for it.
2.2. Payment of the remuneration for services rendered in Evristika SRL is desirable to be effected within ht period of delivery of the documents but no later than the 20-th date of the month in which the documents have been submitted.
3. Important deadlines of the government administration whereby any failure to comply with such deadlines shall lead to payment of a fine
3.1. Deadline for submission of a declaration for VAT and VIES declaration – up to the 14 –th day.
3.2. Sending of Intrastat – declarations of arrival/departure – up to the 14-th day.
3.3. Advance profit tax /not obligatory for everyone / – up to the 15-th day.
3.4. Social security contributions and tax on salaries – up to the 25-th day.
When the last day of the deadline is a non-working day, the deadline shall expire on the first working day after it.
Dear Customers, the requirements of Evristika Ltd have been accurately selected based on long years of our experience. Please observe them so that our working together be easy-going and successful.